Myrtle Beach Surfing Events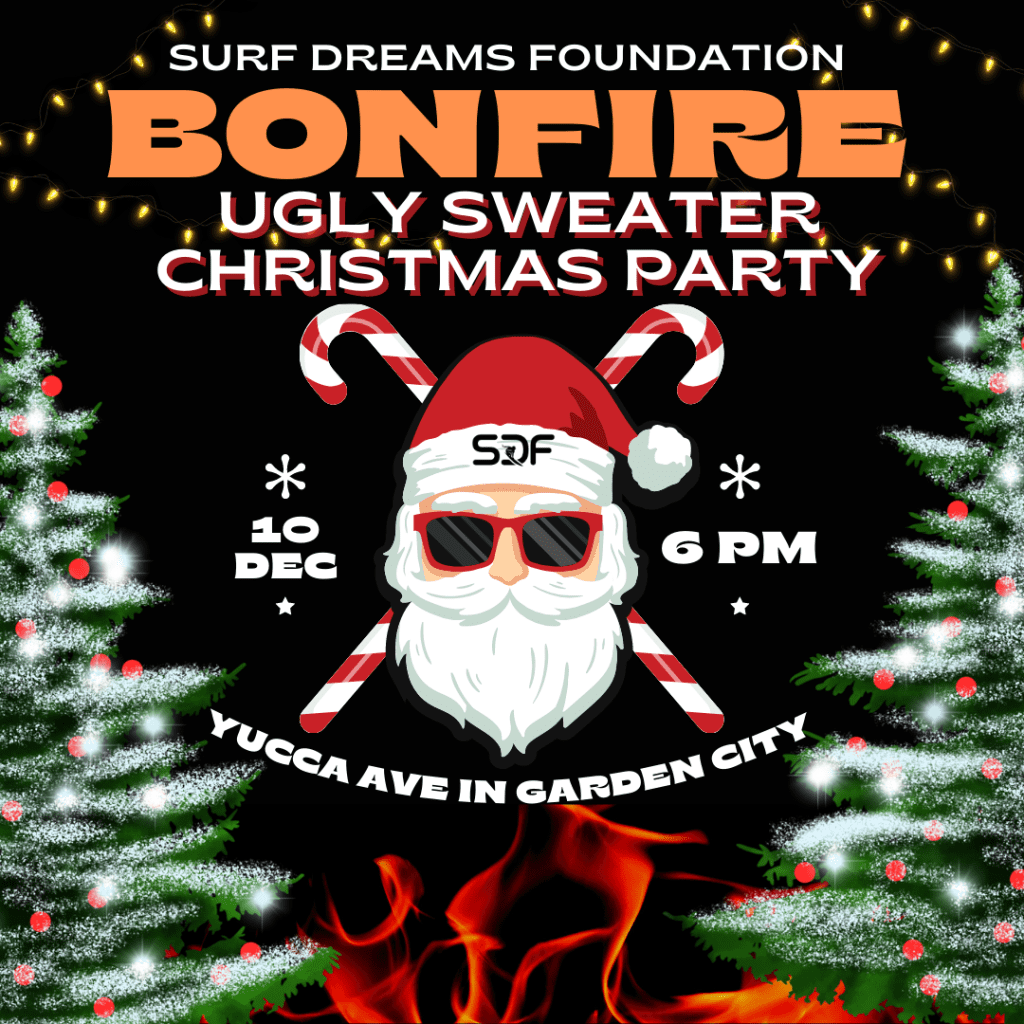 ---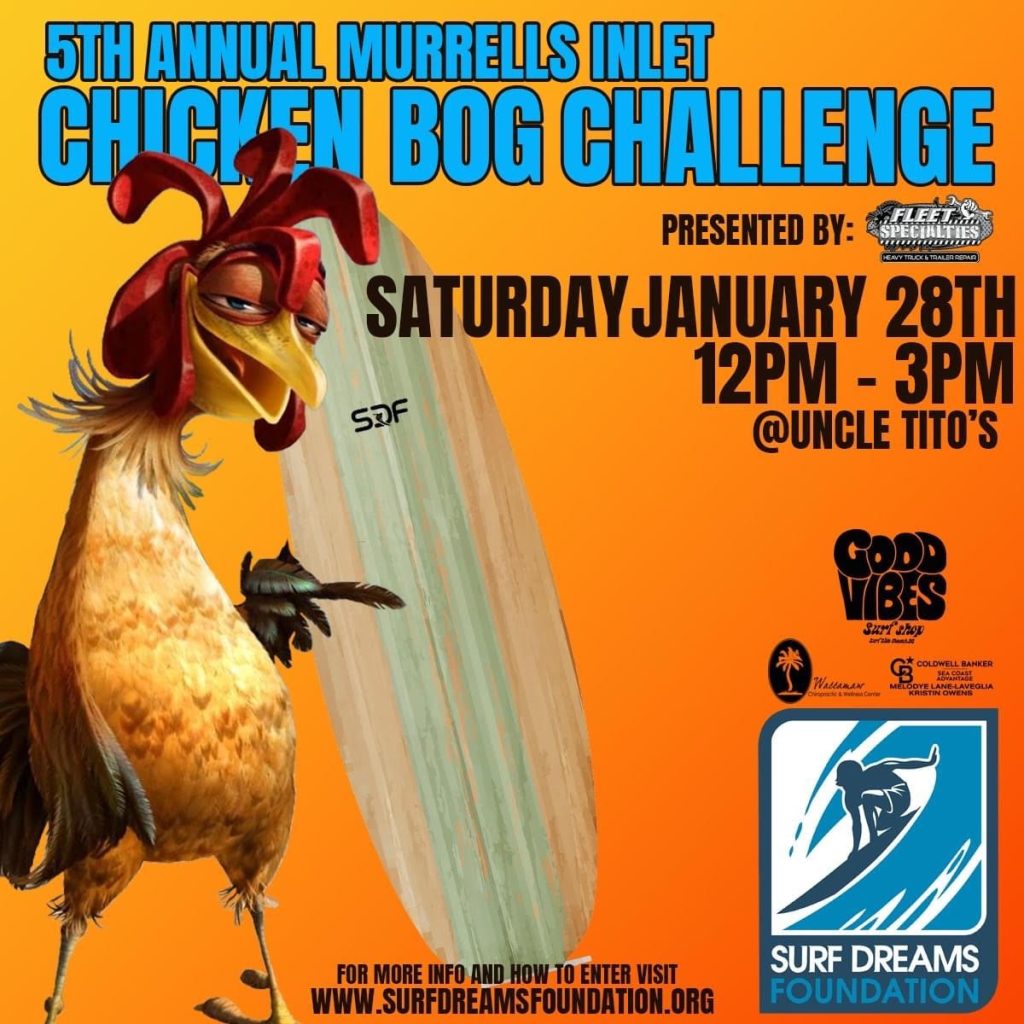 Set up times are as follows: Load in for cooks will be from 8:00am – 10:30 am
You must be set up and ready to go by 12:00pm.
All cooks must be compliant with current DHEC off site festival regulations. We can provide
you a copy of those rules if needed. (Water, sanitizer and gloves at your station)
Cooks must supply the following:
A big pot of your best chicken bog (there will be a lot of people to feed), heat source (no
power on site) and trash bag for your site.
ON SITE COOKING IS PERMITTED BUT NO POWER WILL BE PROVIDED
We will provide the forks, napkins and cups to the public for samples.
Please complete the form below.
For more information please call Phil at 843-455-2705.
Chicken Bog Challenge Vendor Form
---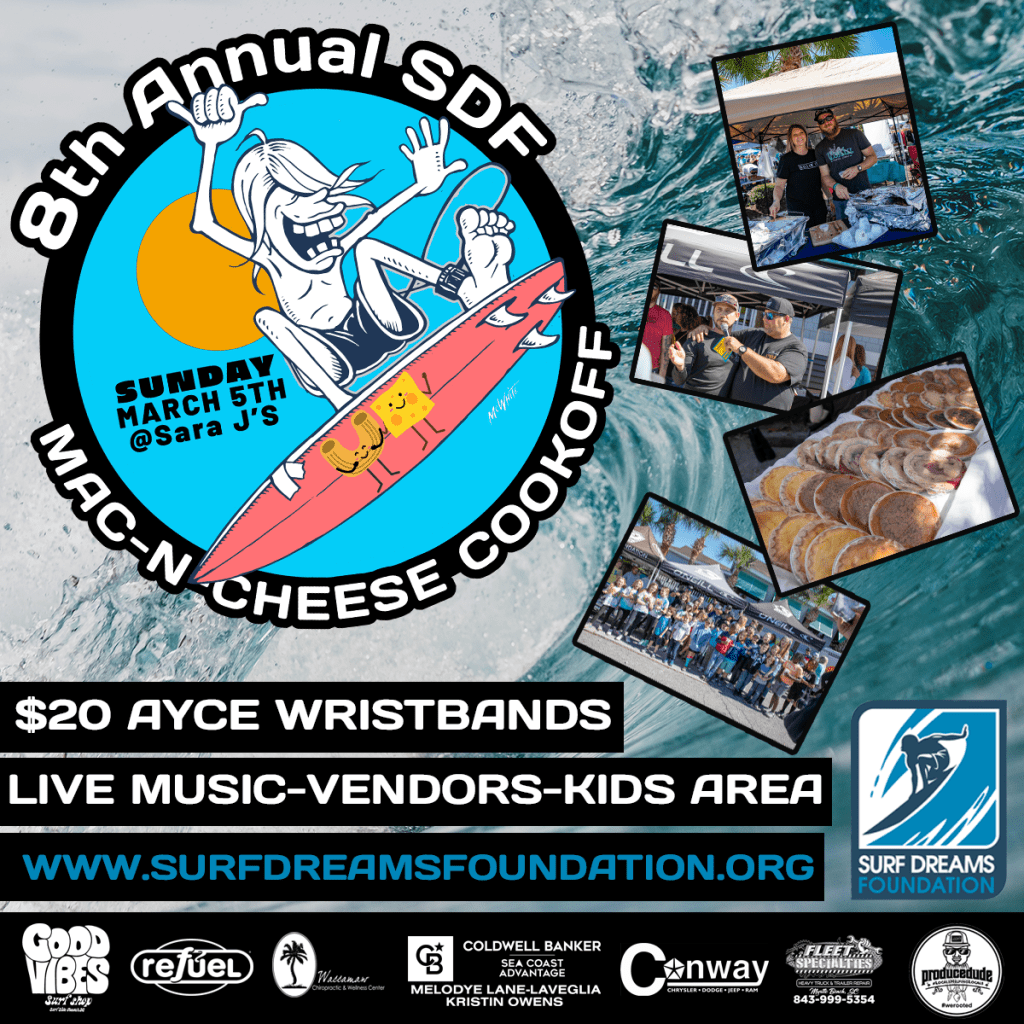 ---